Important
Announcements
POSTED ON January 19, 2023
---
As business starts to return to a degree of normalcy – we remind you of our 1st function of 2023, next Wednesday 25th January on growing your market into the Kingdom of Saudi Arabia. RSVP now to: noreen@ecwc.org.za!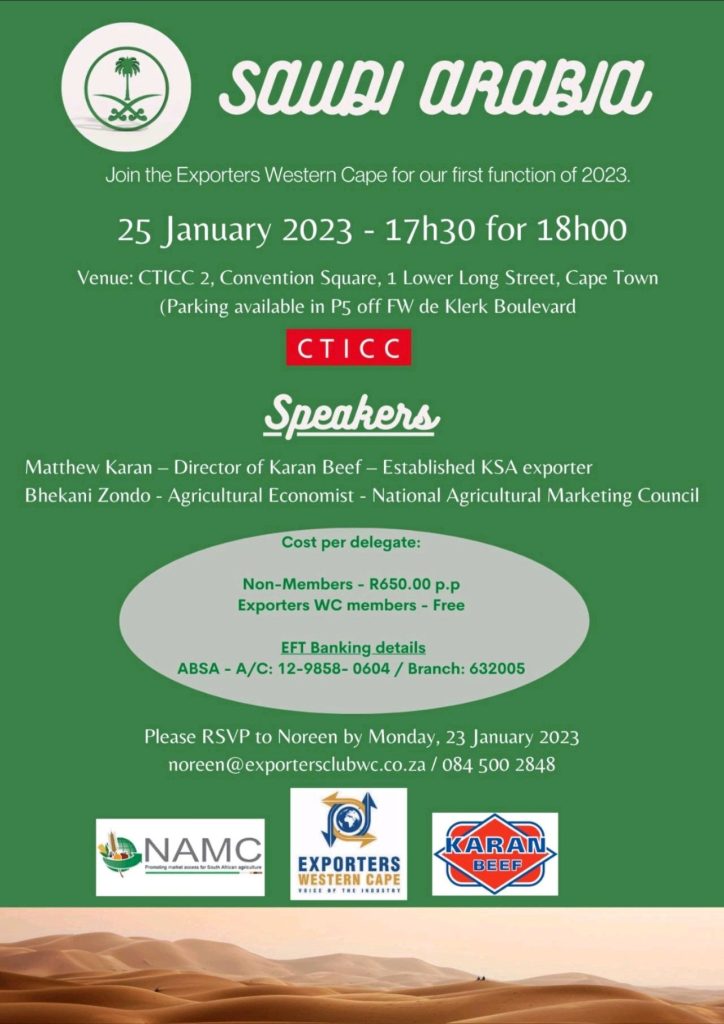 +
View our latest news and events here to stay on top in the industry.
Established in 1979, The Exporters Western Cape prides itself on being an altruistic non-profit organisation that facilitates business networking through events which are as informative as they are enjoyable.